CGM Production Films was started in 2018 by Chadwick Grant Miller. Since then, CGM Productions has helped many other professionals, businesses, athletes, and couples capture their story with video production. We are passionate about what we do, who we work with, and the story's we tell.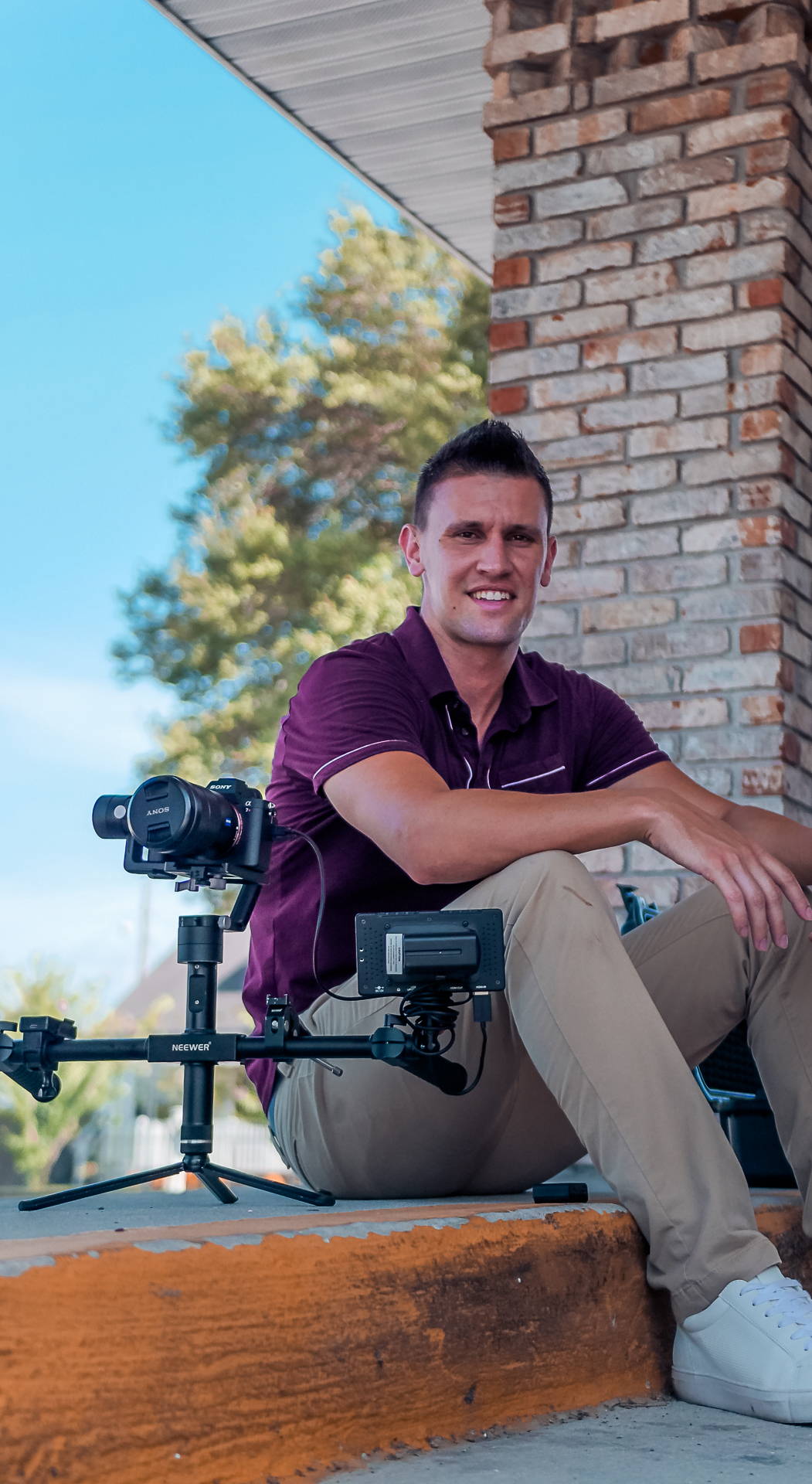 Founder & Cinematographer/Editor/Director
We are all on a separate journey in this life, and success isn't determined by the amount of money you make, the things you have, or the job you work at. The effect you have on others is the most valuable currency you can have today and I'm thankful that God gave me the passion for filmmaking as I believe it is my true calling and gift in this life. Chadwick graduated from Saint Leo University with a Bachelors degree in Sports Business while playing baseball his entire life one summer he picked up a camera and drone and began to create social media content for the team. "I loved it, it was my way of passing the time, creating whatever I wanted gave me the feeling that anything is possible." Fast-forward 3 years and its turned into a full time career. "Film is something that's so special to me I don't go a day without thinking of new ways to create something while constantly educating myself on the market we are in today to make sure your video content exceeds your expectations. My mother always instilled in me to give a little more then what was asked for in anything I do. My goal in this life is to be remembered as someone who helped thousands of companies & individuals tell their story the way they envisioned it to the finest detail possible. Being a perfectionist is a gift and a curse all together, and video is something I will always critique myself on for the rest of my life. When I'm given an opportunity to work with people in this industry, it becomes personal to achieve excellence in not only their eyes but mine as well.
Lets face it, no ones reading your message anymore in todays age. In order to succeed today you must engage your audience by telling your brands story through engaging video content. We strive to exceed our clients expectations when working with us. We like to think of our content as "different."
Your content should give you & your company a face and a personality in order to gain a solid relationship from the first 5 seconds. Let the viewer get to know the real you by creating engaging content that will leave your customers or followers a lasting impression to want to work or buy from you.
Having the ability to market your personal brand through video content can help your customers get a better overall experience of what all you can offer, who you are as people, what you represent, and the message you wish to convey to your audience. Leaving a legacy is what we are all about.
Implementing a video strategy is a crucial step in order to gain the most revenue out of your investment. Knowing what your trying achieve, who your target audience is, and executing the video marketing strategy on all social media platforms in order to gain the largest reach.